Surprising ways to return your gifts for the most money back
Get back full price (or more!)
We've done a little homework and identified 10 stores that pride themselves on hassle free returns, and some will even refund you the full purchase price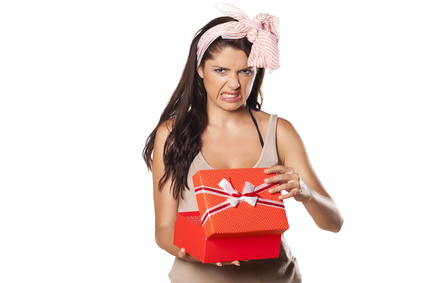 1) TJ Maxx/HomeGoods/Marshalls
If your unwanted gift has a tag from any of these three stores, we have good news for you, they will likely issue you store credit for the purchase price. All you need to do is bring in a valid ID.
2) Nordstrom
Nordstom is the gold standard of return policies. They take back any item at any time, receipt or no receipt.
3) Best Buy
Even though Best Buy doesn't openly promote their return policy, they will allow you to return any unopened item at any time without a receipt for store credit.
4) L.L. Bean
L.L Bean is another store that offers a no holds barred return policy. The company states that its products are "Guaranteed to Last" and will take back items at any time for any reason.
5) Costco
Costco is another retailer that will give you a full refund on anything. There are some exceptions like televisions, so make sure you've reviewed their return policy before you head to the store.
6) Athleta
Athleta allows you to return your workout gear at any time, for any reason. They will even pay for the return shipping.
7) Kohl's
Kohl's is another company that prides itself on customer service and hassle-free returns whether or not you have a receipt. The only catch is that they will only issue you a store credit at the last sales price.
8) Bloomingdales
Bloomingdales is another department store with a great return policy - you can return most items at any time and receive store credit.
9) Eddie Bauer
Eddie Bauer has stated "every item we sell will give you complete satisfaction or you may return it for a full refund" Sweet.
10) Land's End
Land's End has a similar return policy and will offer to exchange or refund your item at its purchase price.
Know of another store that has a fantastic return policy? Tell us in the comments!!
Facebook Conversations
---